---
About Us
---
We are an interactive marketing agency.
Advertising is our
passion.
---

---
Digi-Art Studio Agency from over 10 years has been offering their clients and partners the most modern marketing and e-marketing tools, resulting in promotiong and developing brands. We have been offering as well a full range of on-line and off-line advertising services in both Poland and selected EU markets.
Since 2006 we have noticed stable and dynamic growth of our Agency. It is due to constant implementation of best quality technological solutions that we meet demands of our clients, in the same time strenghtening their brands and market shares.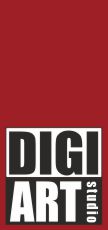 ---
Providing 8 persons strong team of experienced graphic designers, desktop publishers as well as animation, digital and web developers, we are proud to offer best quality project management standards as well as best quality/price ratio for our partners and ordering parties.
---
The key success factors that we offer are the following:
personalized approach aiming at quoting, executing and effectively managing and delivering each ordered project,
day to day project managemenent and operation cooperation in 4 working languages, namely English, French, Spanish and Italian,
best in class price offer, quoted individually for each project,
We are at your disposal and we invite you to get in touch with us:

---
Marcin Turno
biuro@digi-artstudio.com
Rafał Kirzyński
rafal.kirzynski@digi-artstudio.com
---
Technology

is on our side
---

Digi-Art Studio was established in 2006. From the beginning, we have been focusing on designing advertisement, both in digital and printed form. We specialize in creating websites, Google Adwords campaigns, Marketing Automation systems, designing, DTP and printing.
In our work we use best technologies and available graphic tools. We work in Adobe Creative Cloud, Corel, Synology, Citrix Podio, Wordpress, Php, Javascript technologies, which allow us to create best quality and innovative promotional and advertising assets.